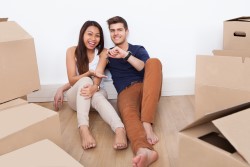 Must Follow Advice For Affordable Removals In London
16Jun 2015
Save as much money as possible during the house removals process so that you can accumulate a nice little nest egg to spend and enjoy once you're safely moved into your new house. There are definitely tips that you can follow, regardless of your financial situation, because it goes without saying that any type of relocation project is costly and any money saved from the process can only be a good thing.

1. Professional moving companies.
Don't underestimate the value of booking with a professional removal company. Yes they may be a tad more expensive than a man and van service for example, but the quality of service and the peace of mind that you'll get knowing that your prized possessions are in the hands of experts in invaluable. They'll handle your items with the upmost care, and in the unlikely event of any damages or breakages, you'll have signed insurance forms to cover it.

2. Man and van hire for small removals and cheap removals.
If you don't have many items to move, only boxes and a few large items of furniture, it could be worth giving a man and a van team a call. These companies are generally a lot cheaper to hire than the big name specialist moving firms, and the process of booking their services is generally far more straightforward, with less paperwork and forms to sign. Again, this is great if you've only got a few items to move or if you've run out of time and need to find a company at the eleventh hour. But if anything does go wrong, it'll be a lot harder to get any sort of compensation for damaged items.

3. Expensive, antique items of furniture.
If you've any items of significant value that you need moving, like antique furniture for instance, it's best to get a team of experts to help you with the task. It's definitely worth paying a bit of extra money for a service that you know will protect and secure your items from the moment they leave your house until they're safely unpacked in your new place.

4. Packing.
Buy packing materials and supplies in bulk. Many companies will be able to offer you discounts if your bulk buy materials, so go crazy with it and get plenty of bubble wrap, foam, plastic boxes etc. Anything you don't use can always be stored away and used on another day.

5. Multiple services from the same company.
If you've managed to find a company that you're happy going forward with, ask them about any other services that you may need help with, such as packing services, cleaning or storage services etc. Chances are that if you book different services from the same company, you'll most likely get a special offer or one of the services at a discounted price. This will definitely be cheaper than booking services from different companies, so don't forget to ask about multiple service discounts when you're making your initial calls.

6. Do it yourself!
If you're feeling really brave and are prepared to put in a lot of hard work and heavy lifting, the most affordable option by far would be to hire your own vehicle so that you can drive and transport your items yourself. Get some friends or family to help you load up the van, but when you arrive at your new place, you're going to have to do all the unloading and unpacking yourself, so only choose this option if you're prepared to graft. When you're done, the sense of accomplishment that you'll get will definitely be worth it!